War in the Genes, Poetry by Ralph Salisbury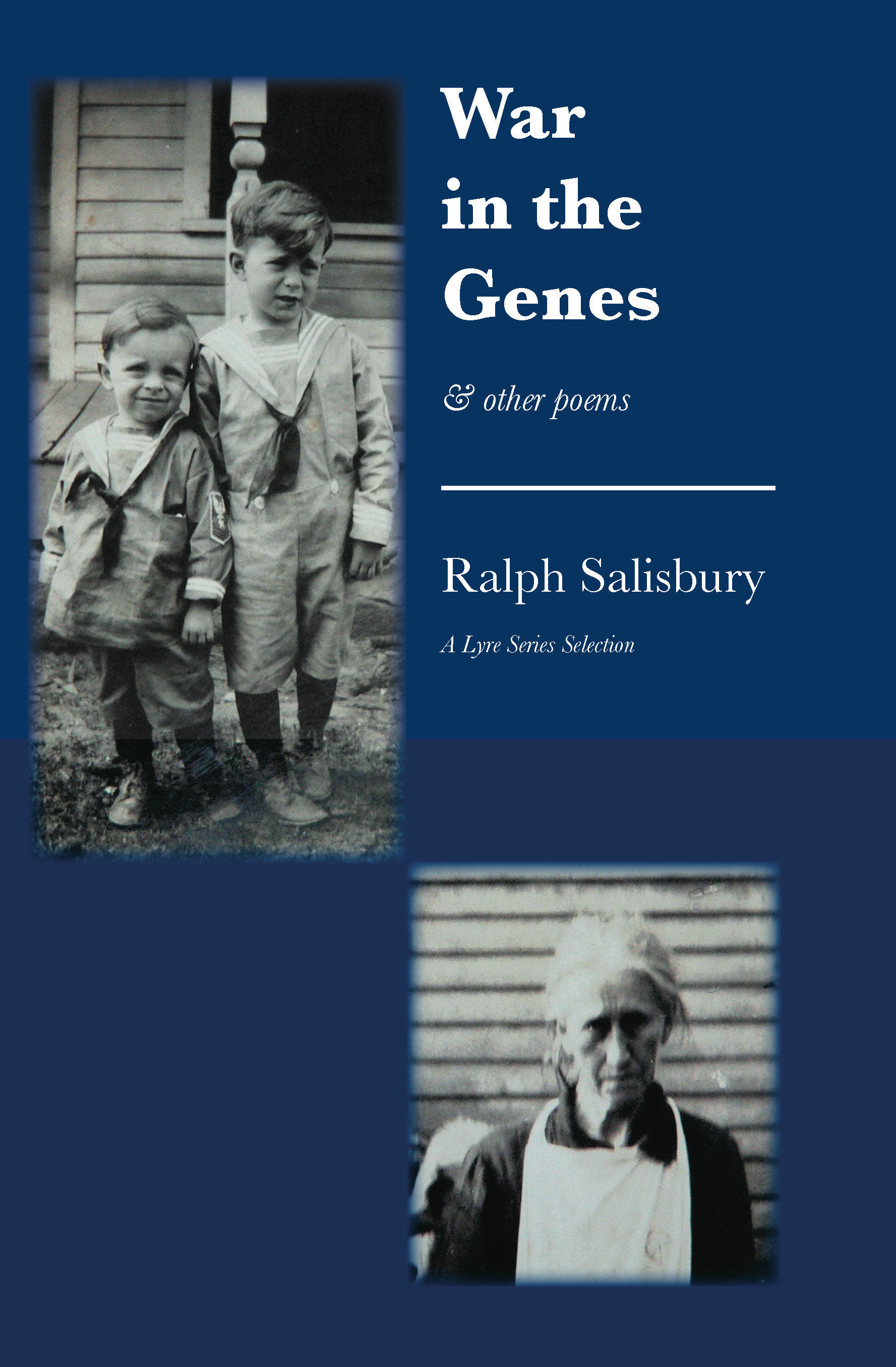 War in the Genes is a fierce, sweeping collection that brings a deep awareness of Native American history and spirit to the difficult American present. Ralph Salisbury shies away from nothing in his Poetry—not anger nor indictment, not love nor praise.
Sample Poetry by Ralph Salisbury
"Salisbury writes out of the passion, rage and lyricism that mark the Native American spirit in these blasphemous times. War in the Genes is a testament to five hundred years of occupation. Well done."—Paula Gunn Allen
"Sequoyah would like this book. Ralph Salisbury is a strong and gentle Cherokee poet—a hunter, warrior, and scholar, who fought well in the Good War and fights well now in the Resistance, with laughter and compassion, with toughness and grace, with truth and beauty."—Carter Revard
"War in the Genes and Other Poetry is a poetic summons to historical metaphors of native company. Ralph Salisbury creates an original sense of environmental time, 'words of love, to raise the dead.' The Cherokee arise with the breath of autumn in a singular collection of Poetry."—Gerald Vizenor, author of Almost Ashore: Selected Poetry
"Nature in Ralph Salisbury's conception is a Presence to be addressed... This is a poet dedicated to keeping his heritage alive. His book deserves a broad audience."—Maxine Kumin, selecting the 2000 book Rainbows of Stone as an Oregon Poetry Book Award finalist
Ralph Salisbury, Professor Emeritus of the University of Oregon, is the author of two books of short fiction and seven books of Poetry, the most recent of which, Rainbows of Stone (University of Arizona Press), was chosen by Maxine Kumin as a finalist in the Oregon Book Awards. Other Poetry titles include A White Rainbow, Poetry of a Cherokee Heritage; Going to the Water; Spirit Beast Chant; Pointing at the Rainbow; Ghost Grapefruit and Other Poetry; and Poesie Da Un Retaggio Cherokee (Multimedia Edizioni, Salerno, Italy). His short fiction titles include One Indian and Two Chiefs (Navajo C. College Press) and The Last Rattlesnake Throw (University of Oklahoma Press).
ISBN: 1932339701, 116 pages, $17.00