Remedies for Vertigo, Poems by Walter Bargen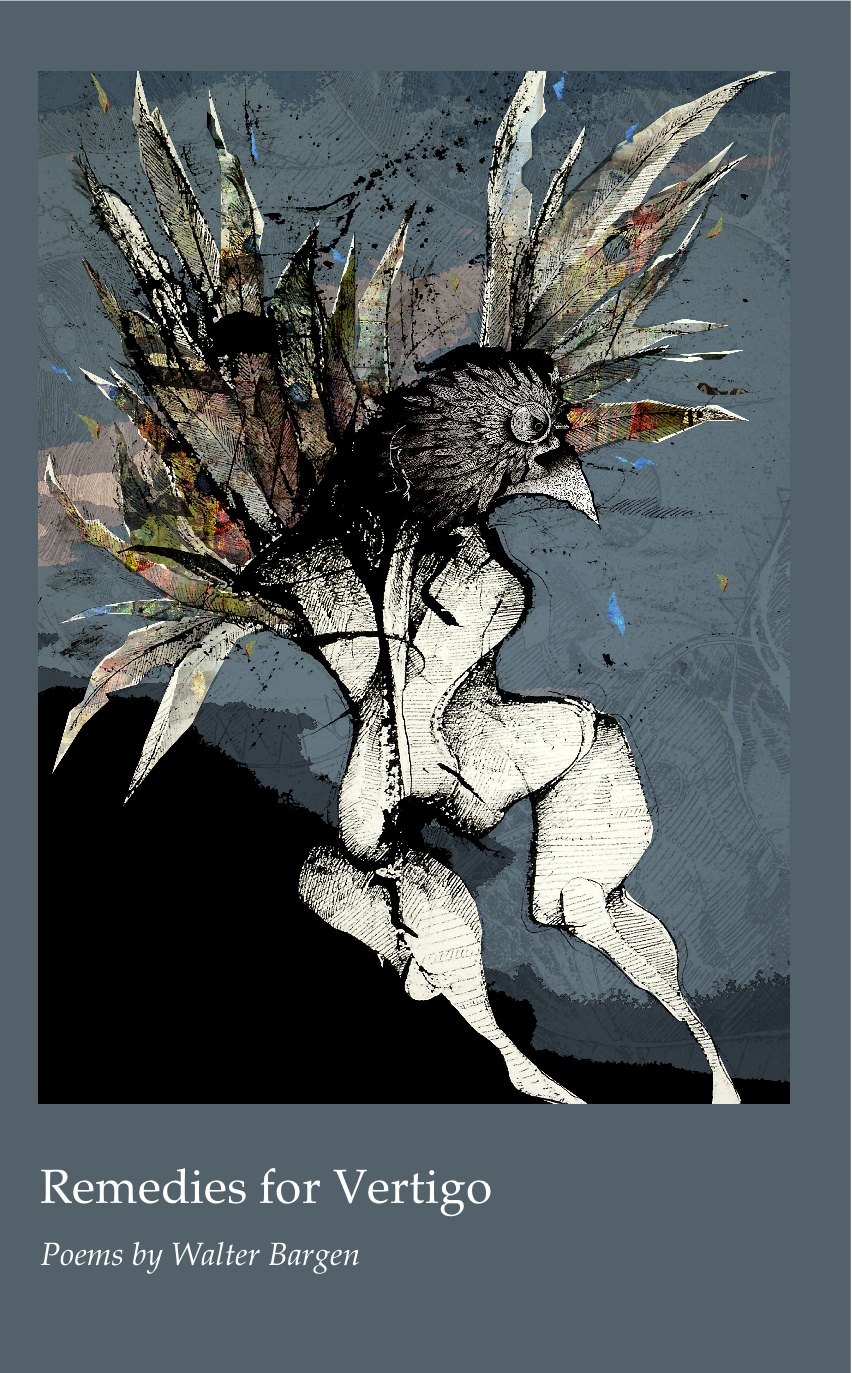 Walter Bargen's Remedies for Vertigo is a book of flights: of flights away from the ephemeral to the enduring, of searches for solace in a world of struggle, of glimpses of beauty in the everyday. Like the birds they so often evoke, Bargen's plain-spoken lyrics and narratives take sharp, unexpected turns in midair, and haunt us with their songs.
Praise for Walter Bargen
"Walter Bargen's poems are memorable, complex, and deceptive, his plainspoken narrators almost concealing layers of complexity and meaning that reward multiple readings. Remedies for Vertigo, Bargen's best book yet, is an accomplished, skillful, and thoroughly enjoyable collection that explores the vagaries of rural and domestic life, always implying the extraordinary—war, death, love, enormous loss—that waits behind the façade of the everyday. 'Because men can conceive of death,' he writes in one typically elegiac moment, 'they have become its overheated engines.' Walter Bargen is certainly one of our most insightful, subtle, and accomplished Midwestern poets."—Kevin Prufer, editor of Pleiades and author of Fallen from a Chariot
"Walter Bargen has always been a restless poet, eager to try new forms and voices, happy to abandon the complacencies of a style he has mastered in order to experience again the thrill of pushing into unknown realms. Because of that, he is impossible to label. At the same time, he has found a music that is his and his alone—at once ecstatic and clear-sighted, public and private, secular and spiritually attuned—and in Remedies for Vertigo that music achieves its fullest expression to date."—Sherod Santos, author of The Perishing and A Poetry of Two Minds
"Walter Bargen is a master of the poetic image, those blazing revelations that transport us from asteroid collisions to bears on the roof, from a mummified body, exposed after 500 years, to the girl it was, 'gripping her dress for the intervening centuries.' Read these poems standing on the balls of your feet. Be ready for the way they move, turn, surprise us readers. The motifs of flight and air suit Bargen's style in these poems, but with a poet's sense of wit. In the bird that tries to fly deeper into a pane of glass, the poet shows us that tension and beauty need each other. In these poems, light freezes, and the momentum of desire is never lost."—Robert Stewart
Walter Bargen has published ten books of poems, including Harmonic Balance (2001), The Body of Water (2003), and The Feast (2004). His poems and fictions have appeared in over one hundred magazines, including American Literary Review, American Letters & Commentary, Beloit Poetry Journal, Denver Quarterly, Georgia Review, Missouri Review, New Letters, New Novel Review, Pleiades, Poetry East, River Styx, Seneca Review, Sycamore Review, and Witness. He is the recipient of a National Endowment for the Arts poetry fellowship (1991); winner of the Hanks Prize (1995), Quarter After Eight Prose Prize (1996), the Chester H. Jones Foundation poetry prize (1997), and the William Rockhill Nelson Award (2005).
ISBN: 193345640x, 92 pages