Small Knots, Poems by Kelli Russell Agodon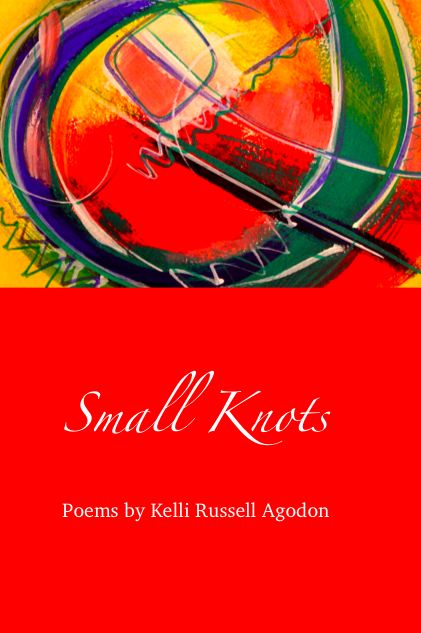 Small Knots is a tender and terrifying collection of poems that maps the progress of a disease, celebrates the family and life's daily small joys, and meditates on what connects us to the world. In Kelli Russell Agodon's carefully crafted lines, the small knots are what bind us all, and cannot be broken.
Sample Poems by Kelli Russell Agodon
Acclaim for Small Knots
Kelli Russell Agodon is the author of Geography, winner of the 2003 Floating Bridge Press Chapbook Award. She is the recipient of two Artist Trust GAP grants and a two-time nominee for the Pushcart Prize. Some of her poems have appeared in the North American Review, Seattle Review, Calyx, Rattapallax, Parnassus and on NPR's The Writer's Almanac with Garrison Keillor. Currently, she is the Poetry Editor for the online journal Margin: Exploring Modern Magical Realism. She has been a featured poet on the ABC News website for National Poetry Month and awarded a writing residency from Soapstone Writers Retreat in Oregon. She lives in a small seaside community with her husband and daughter. To read more of her work or to contact the author, visit her website at: www.agodon.com.
"Agodon's debut introduces us to the wild beating of apple-hearts and other songs of the body--both blessed and betrayed. These are necessary, exacting poems that render me stunned and happily spent--grateful for the blossom and burst I find on each page."--Aimee Nezhukumatathil, author of Miracle Fruit (Tupelo Press)
"These delightful, accessible poems are unafraid of exploring some of life's more perilous regions: motherhood, suicide, the death of parents & grandparents, a breast cancer diagnosis and treatment; as well as its more mundane: piñatas, lemons, hatbands -- and always with clarity, humor, and an unflinching belief in the power of language if not to heal, to bring closure."--Peter Pereira, author of Saying the World (Copper Canyon Press)
"In these refreshingly honest poems, Agodon reminds us that nothing-not 'the sky, tired of living above us / drifts down,' not our own blotted-out history, with its 'page of deaths. . . full of question marks,' not even cancer-can stop us from having a life where Spicebush Swallowtails land in our hair, where our hips 'curve with the universe,' where 'faith is the song that continues to play / after the band has gone home.'"--Martha Silano, author of What The Truth Tastes Like (Nightshade Press)
ISBN 1932339272, 88 pages, $17.00